Conditioner 1.9.3 Poderosa 500ml - Troia Hair
Cruelty free
The reconstructive kit cleans and nourishes the damaged and chemically treated hair, its exclusive formulation with Bio Restore, Cassava extract and Shea Butter repairs and fills the damaged structure, providing intense hydration and leaving the hair completely soft, shiny and malleable.
Recommended for chemically treated hair.
Contains: 1 powerful conditioner 500ml
Wallet
Credit cards
1 payment total:
$48.00 USD
with all cards.
Or pay in
1

installment

of

$48.00 USD

without interest

Total

$48.00 USD

2

installments

of

$24.00 USD

without interest

Total

$48.00 USD

3

installments

of

$16.00 USD

without interest

Total

$48.00 USD

4

installments

of

$12.00 USD

without interest

Total

$48.00 USD

5

installments

of

$9.60 USD

without interest

Total

$48.00 USD

6

installments

of

$8.00 USD

without interest

Total

$48.00 USD

7

installments

of

$6.86 USD

without interest

Total

$48.00 USD

8

installments

of

$6.00 USD

without interest

Total

$48.00 USD

9

installments

of

$5.33 USD

without interest

Total

$48.00 USD

10

installments

of

$4.80 USD

without interest

Total

$48.00 USD

11

installments

of

$4.36 USD

without interest

Total

$48.00 USD

12

installments

of

$4.00 USD

without interest

Total

$48.00 USD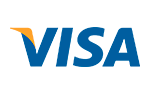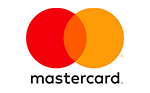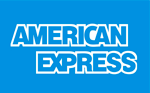 Navigation
Payment methods














Shipping methods




Contact us
+5511996567238
Rua Diamantina, 451, São Paulo, Brazil